12 Volt Solar Battery Chargers are a convenient and lightweight alternative to charge portable applications such as:
MP3 player
Portable amplifier
Sound speakers
Cellular phone
Digital camera
LED lamps
Smart Phone / PDA
Game Player
GPS
Razors
Gadgets
Iphone / Ipod
Nintendo DS
Etc…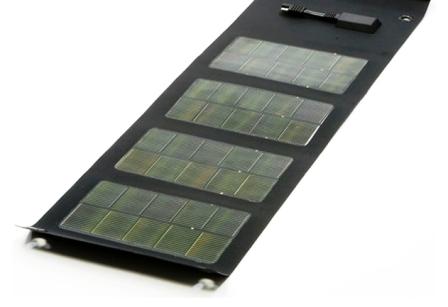 These chargers convert the sunlight to electricity and store it in an internal battery and then you disconnect that and plug your device into the chargers.
Before Buying your charger be sure to:
Verify it's an universal Charger. This means replacing most or all your adaptors with just this one device. (i.e. the Brunton 26 Watt Foldable Solar Array)
(If You're a traveler it's good having AC Adaptor plugs for North America, Europe, United Kingdom, Austrailia)
Most chargers have included device Adaptors for the following phones and devices: Samsung, Nokia, Sony/Ericsson, LG, Mini USB (Motorola, Blackberry, Garmin, Iriver etc), Female USB (Mp3-iPod)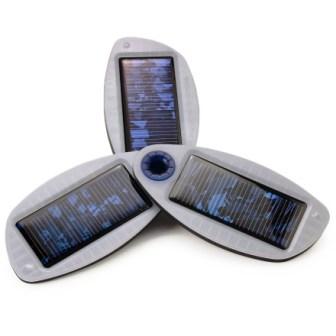 Verify it stores the power and how much time it stores the power (generally 1 year).
Verify how much power you can handle (generally you can have the power good to charge 2 cell batteries)
Verify if it's an Hybrid Charger (i.e. the Solio Classic Solar Charger). This means the charger can draw its power from both the sun and standard wall AC 120v-240v electrical outlets (USB port is a good option too).
Another factor to consider is the wattage of the charger. Most chargers go from 1.5 to 130 Watts. The wattage is useful to calculate the time you'll need to charge your devices.
Good performances for charging time are:
An iPod for 18hours
A mobile phone for 44 hours
PSP for 2.5 hours
A PDA for 22 hours
Consider that a good period to let the solar panel charge the internal battery is between 1-2 days.
To get the maximum from the solar power, is good to point it RIGHT at the sun.
Having a display on the battery unit is useful to know if the battery contains sufficient charge or not before you use it.
Accessories to look for:
Carrying case (Useful is you are a backpacker)
Inverter
The Most Recommended Solar Chargers Are: